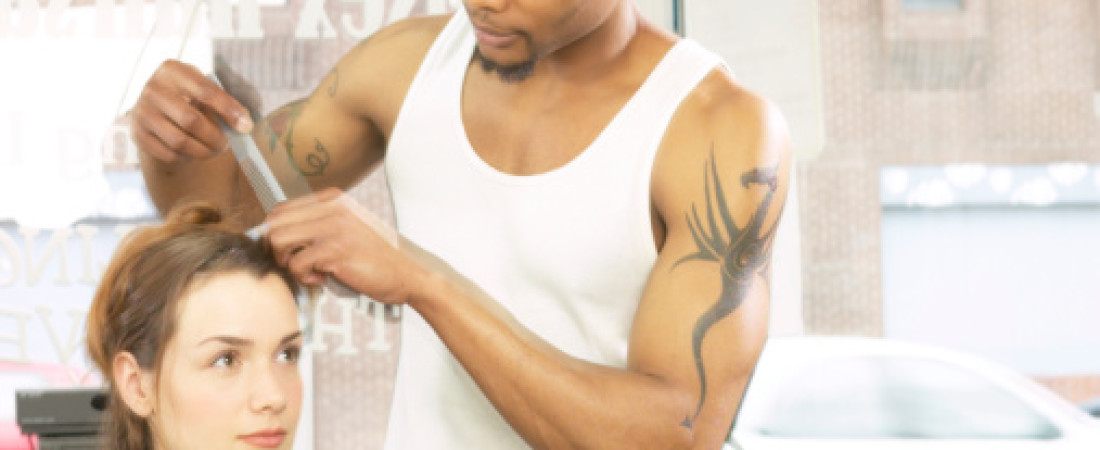 A career in the hair industry is full of opportunity and earning potential. You have the ability to work in a great environment and gaining employment is easy as long as you have the required skills and experience. There are a number of different types of employment within the hair industry. Two of the most popular types of employment include hairdressers and barbers.
Here is some more information on what your expected yearly salary could be as a barber or hairdresser:
How Much Does a Hairdresser Make Per Year?
Hairstylists cut, style and colors hair for both male and female clients. It is possible to be employed in a number of different types of locations from salons to assisted living facilities and much more. Being self-employed is also an option. The type of salary that you can expect to make is tied to the type of employment that you obtain. Different salons and facilities pay varying salaries and hourly wages to hairstylists.
The average amount that a hairstylist makes per year is $26,400.00. However, the actual salary varies from state to state and person to person. The amount per hour that this salary equates to is $12.72. However, there are some hairstylists that make only $16,700.00 per year and others that make as much as $41,000.00. This means that there can be a big disparity in the amount that you make per year as a hairstylist based on the type of job that you obtain and you skill or education level. Hairstylists with more skills and experience earn salaries that are higher and those with less experience earn much less. Being the owner of a hair salon can also raise your earnings substantially.
How Much Does a Barber Make?
A barber is not exactly the same type of job as a hairstylist. A barber works by styling, dyeing, cutting and trimming the hair, mustaches and beards of men. The average salary of a barber per year is $27,500.00. However, master barbers earn much more. A master barber that has the highest level of education, skill and experience can earn an average of $50,000.00 per year. The amount that a barber makes in a year is dependent on where they are employed and the amount of education or skill that they have obtained throughout their career. The salary can also be adjusted based on state.